| | |
| --- | --- |
| Shambhavi Desai is a performing artiste, choreographer and educator in Bharatanatyam, Lok Nritya (Folk Dance) and Hindustani Classical Music. Having inherited the treasure of dance, music and poetry, Shambhavi's passion for the performing arts has led to her journey from a young student to a performing artist and a teacher. She is fortunate to be trained in both dance and music, which complement each other. Through her years of experience and understanding, she has trained numerous students in Indian dance and music over the years with commitment, dedication and enthusiasm while being a cultural ambassador for the main stream. | |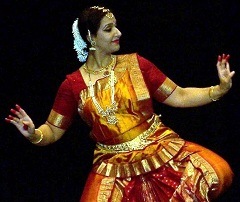 Shambhavi obtained training in Bharatanatyam from her mother and guru, Smt. Tani Desai, a senior disciple of late Smt Anjali Medh of Kalakshetra, Chennai. After receiving her 'Nritya Vishaarad' (equivalent of B.A.) and 'Nritya Alankaar' (equivalent of M.A.), from 'Gandharva Maha Vidyalaya' in Baroda, she took her advanced training under the tutelage of well-known dance exponents and gurus, Smt. Jaya Chandrasekhar and Padma Bhushan Shri C.V. Chandrasekhar.

Shambhavi has given numerous dance performances in India and the U.S., which includes dance ballets like Kalidasa's 'Shakuntal','Chitrangada', 'Tana-Riri', 'Murali-Taree Preet', to name a few and has received many awards over the years. One of the prestigious awards includes the award for the best dancer from the state of Gujarat. She has choreographed numerous dances, which range from pure classical Bharatanatyam to folk and more contemporary dances.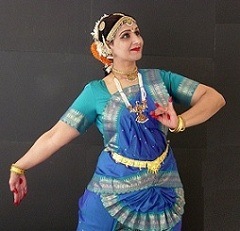 Shambhavi commenced her early training in music under late Shri Madhav Rao Kavi - disciple of Late Shri Vinayak Rao Patwardhan in Baroda. She obtained her diploma in vocal music with honors from the Faculty of Performing Arts, M.S. University, Baroda. She has been a part of several classical, semi-classical and light-classical vocal concerts in India and the U.S. She is a Shishya (Senior disciple) of Pandita Tripti Mukherjee since 1998, and is a faculty member at the 'Pandit Jasraj Institute of Music'.

Shambhavi has resided in Pittsburgh since 1996. She is a dedicated wife and a loving mother of two, and lives with her husband Dr. Priyadarshi Desai, and kids, Moha and Amaye. Academically, she has a Masters Degree in Commerce from the M. S. University, Baroda. Her hobbies include literary and spiritual reading, poetry, learn different languages, acting, and cooking.